Dollbaby London Won Professional Product Brand of The Year!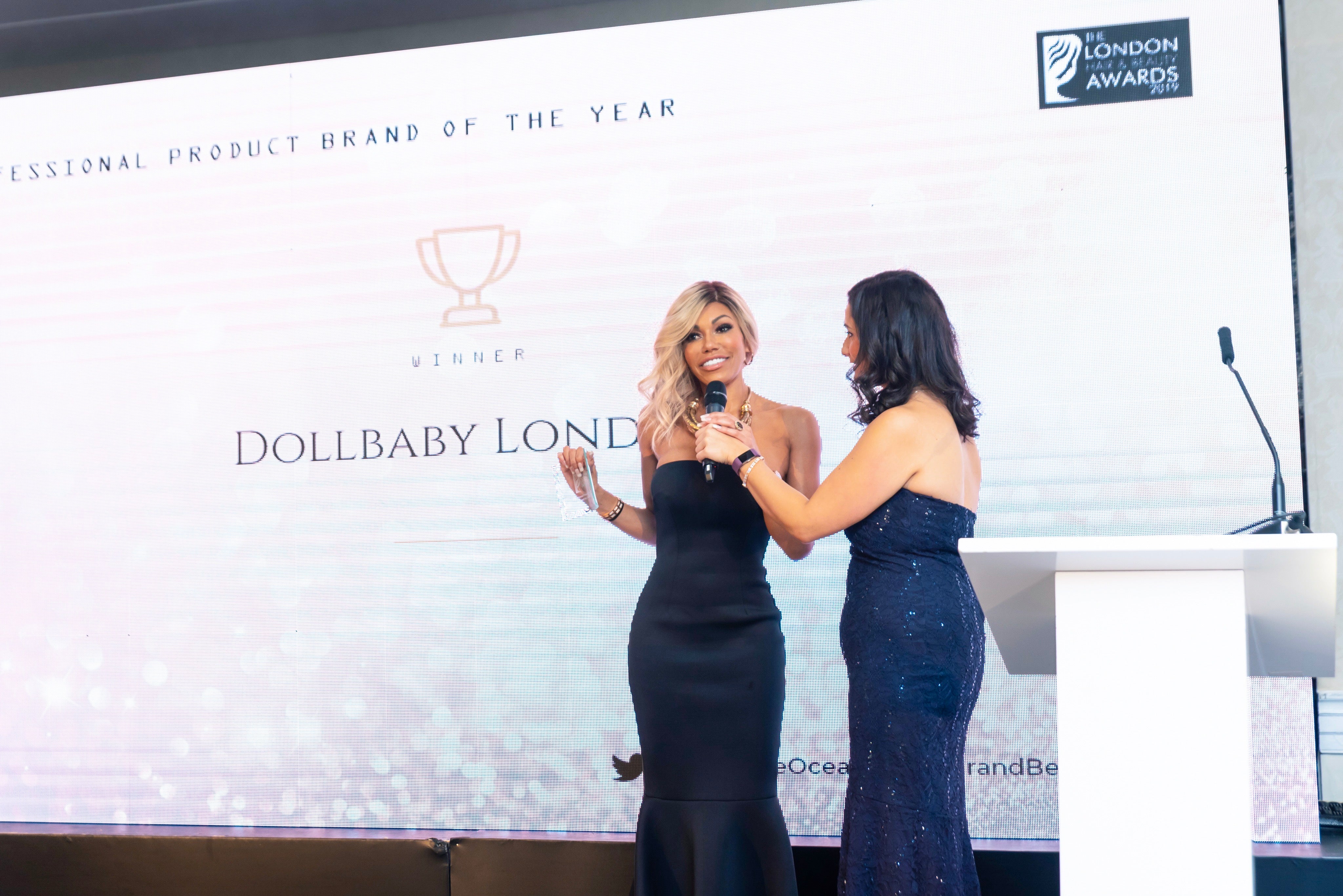 This year, The Millennium Gloucester Hotel in London, hosted the 5th London Hair & Beauty Awards.  Ceremonies are also held in New York and Toronto.
Voted for by the public, competition was fierce as we were up against some huge names in the beauty industry to win 'Professional Product Brand of The Year'.  A few of the brands we were up against included Elemis, Aveda and Liberty London.

We couldn't believe it when Dollbaby London was announced as the winner of the category and called up on stage to collect the award!  

We would like to thank all of our amazing customers who voted for us.  Without you this would not have been possible.  It means so much to us because we did not run any campaigns asking our customers to vote.  This was driven solely by our wonderful customers who love our products and service.  

We are beyond thrilled, honoured and grateful.  We would like all of our customers to know from the bottom of our hearts, how much we value and treasure you all.

Thank you a million!
With love 

Tyra xo
Founder and CEO
Professional Product Brand of The Year!