Summer Pool Party Trends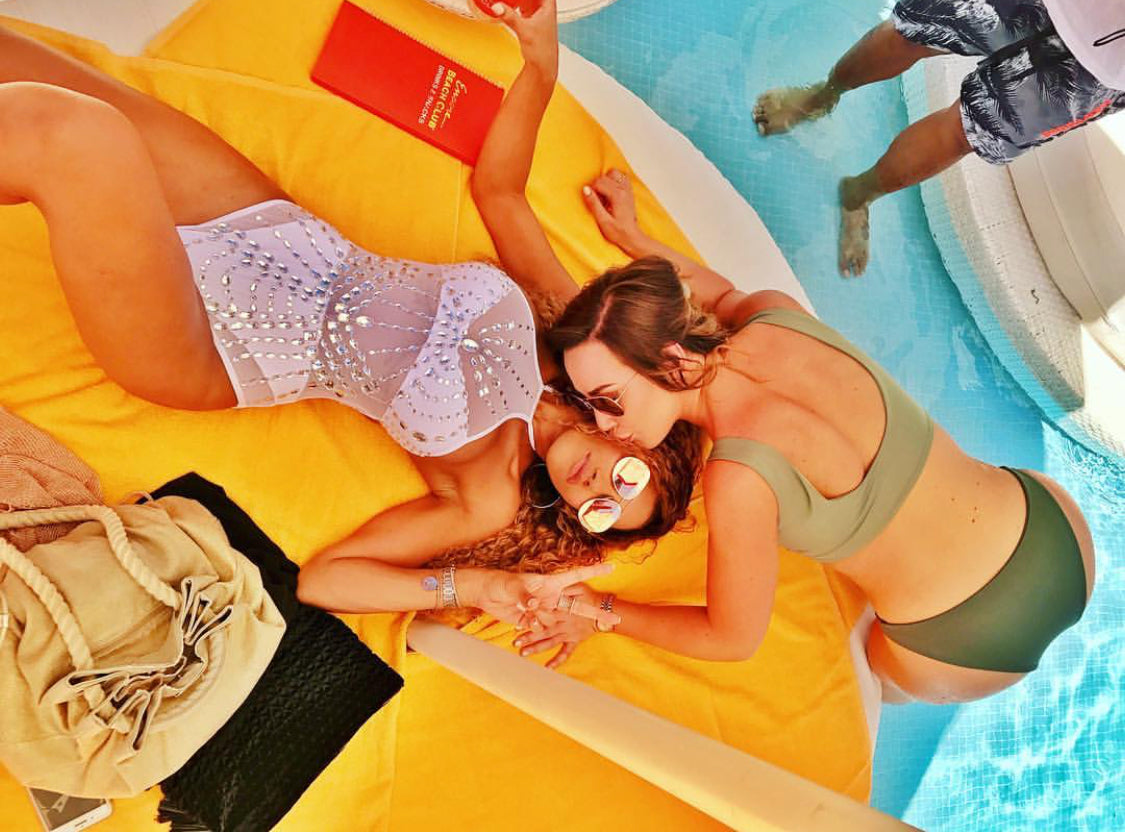 The heat is on! As the UK basks in a heatwave and we're getting ready for our bae-cay's,  the summer pool party is vogue!

Think cocktails, mocktails and being a social butterfly. With temperatures topping 30 degrees, summer pool party trends have a strong emphasis on keeping cool!  If you want your looks to stay hot while you keep cool, make sure you don't forget to pack some false eyelashes.
For the most effortless glam pool party look, make a splash with some medium volume, wispy eyelashes.  Just full enough to make your eyes pop but not dense enough to make you look like you're a participant on Ru Pauls Drag Race!  To make sure you stand out for ALL the right reasons, we got you doll!
Whether your pool party involves an over-sized hot tub, beach club or just a swimming pool, we've got some great mink and faux mink eyelash styles in our Low to Medium volume collection to keep you looking photo fresh and 'gram ready!
Dollbaby London will help with sizzling hot eyelash style ideas that will take you from pool side princess to night time minx!

Cool Summer Eyelash Styles For The Beach Club or Pool Party


For pool poppin' lashes that are lit AF this summer, here are a few of our summer pool party trends:

SANTORINI ~ For the ultimate wisp and length without the density!  Our Santorini lashes will become your bestest feathered friends!
BABYDOLL ~ These low density but super curled tips will take you from basic to Betty Boop in a minute!
BAMBI ~ You're all-rounder eyelash. Tapered, fluffy, full but natural looking.  Bambi will take you from daytime babe to night time sex kitten in effortlessly


Summer Pool Party Make-Up Tips



Pool parties are the highlight of the summer. The cocktails flow and only top tunes are playing!  Ensure you dress to impress, get that make up on point and don't overlook the importance of false lashes which are the cherry on your cake! 

Remember to wear a foundation primer under your foundation to eliminate streaking and a make up stay finishing spray to keep your look set for the day!  Use waterproof mascara incase of any accidental splashes (because we all know we don't plan to go swimming and get our hair wet right dolls?!)
Keep tissues and baby wipes in your pool bag for blotting that excess shine and wiping anyway any smudges and keeping your look fresh!
Eyelashes For Your Summer Pool Party



For dolls who know the difference when it comes to quality, shop with Dollbaby London for the best selection of mink and faux mink summer pool party eyelashes.  Because extravance doesn't have to be expensive!
Order today FREE UK delivery aiming for NEXT DAY when ordered before 2pm!  Worldwide delivery is tracked and signed for.
Make this summer one to remember dolls!
Join Us
NEWS & OFFERS: Sign Up Here
INSTAGRAM: @dollbabylondon http://bit.ly/dollinsta
FACEBOOK: www.facebook.com/dollbabylondon  http://bit.ly/dollfacebook