Vacay Bae; The Best Holiday Lashes & Style Tips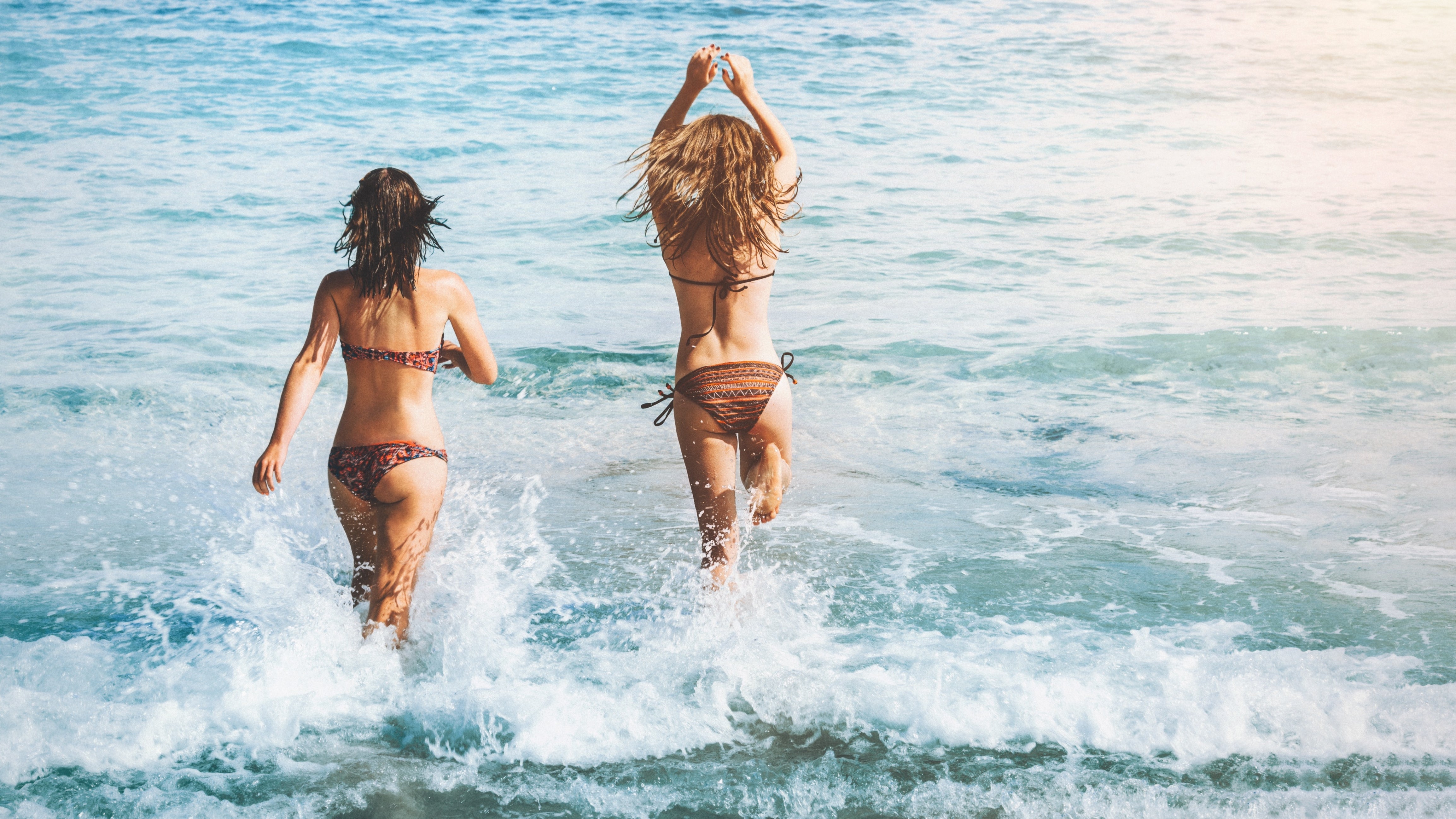 Whether you're going on holiday this summer or staying in the UK praying for some sunshine, the first thing we all think about is; are we are summer ready!

Everyone wants to look their best in the summer and especially when on holiday for all the Insta pics. This calls for online shopping and planning outfits, makeup/eyelashes.
For those of us who wear false lashes on the daily we need a style for every occasion. From effortless poolside, girls night glam to date night lashes we got you covered!
Dollbaby London have eyelash styles for every occasion suitable for lash experts and first timers. We even have our new no-glue no fuss, magnetic liner kit lashes.  Perfect for travelling with and the magnetic eyeliner is waterproof and long lasting to withstand those poolside splashes!
Perfect Poolside Lashes
Holidays are the time you need to be looking your best, whether you are lounging around the pool or going to pool parties we have the perfect style for you.
For an effortless poolside look, here are some styles that will give you that "I just woke up like this" look.

Romance - For a more natural but still glam look, Our Romance lashes will be perfect as they are the perfect length with enough density to make a difference.

Crystal - For a more glam but wispy look, the Crystal eyelashes have the length you would desire for a pool party as they can be taken from day to night.
Russian - For the ladies that are more confident with eyelashes, we have Russian which is one of our more dramatic styles as it is longer but give the illusion of individuals without damaging your lashes.
Date Night Lashes
On holiday or not, everyone needs a perfect pair of date night lashes to complete their look. From a sultry look to a more natural and radiant look we got you covered.
Here are a few of our more natural fluffy styles perfect for any date night.
Posh - For a more natural style, Posh are fluffy, slightly tapered and full but natural looking. These lashes will complement any makeup look whether you opt for just eyeliner or a more smokey look.
Angel - Perfect for day and night! Angel is tapered, 3D and perfect for any occasion but especially perfect for date night as they give you that cute flirty stare that no man can resist!
Goddess - You're all-rounder eyelash. Goddess is tapered and wispy giving you that extra fluffy length at the outer corners while  still keeping it natural.

Girls Night Lashes
When on holiday you want to capture the best moments and look as fierce as poss! Your outfit, makeup and lashes need to be on point which is why Dollbaby London lashes will be your go-to's every time. 
Here are some of our most fluttery glam styles guaranteed to make them stare!



Boujee - Takes you from date night to girl's night out with ease. Our Boujee lashes are layered and in the perfect length thats not too long.  Also featuring an invisible lash band, these lashes will melt into your lash line




Bambi - Voluminous and super wispy.  Bambi is tapered with fluffy tips to give your makeup a super babe 3D finish
Seductress - One of our most popular lashes for a night out and a MUA fave! Seductress is perfect for lash veterans and those who are serious about volume!
______________________________________
Whether you're off to Miami, Marbella, Vegas, Santorini or soaking up the rays in UK, we have an eyelash style that's just right for you and your mood.

If you need any help in choosing the right style, reach out to us on our live web chat or email us and we will be happy to help: hello@dollbabylondon.uk

Check out our full eyelash collection here

Happy summer dolls and keep it boujee! ♥️


Join Us
NEWS & OFFERS: Sign Up Here
INSTAGRAM: @dollbabylondon http://bit.ly/dollinsta
FACEBOOK: www.facebook.com/dollbabylondon  http://bit.ly/dollfacebook