Our Values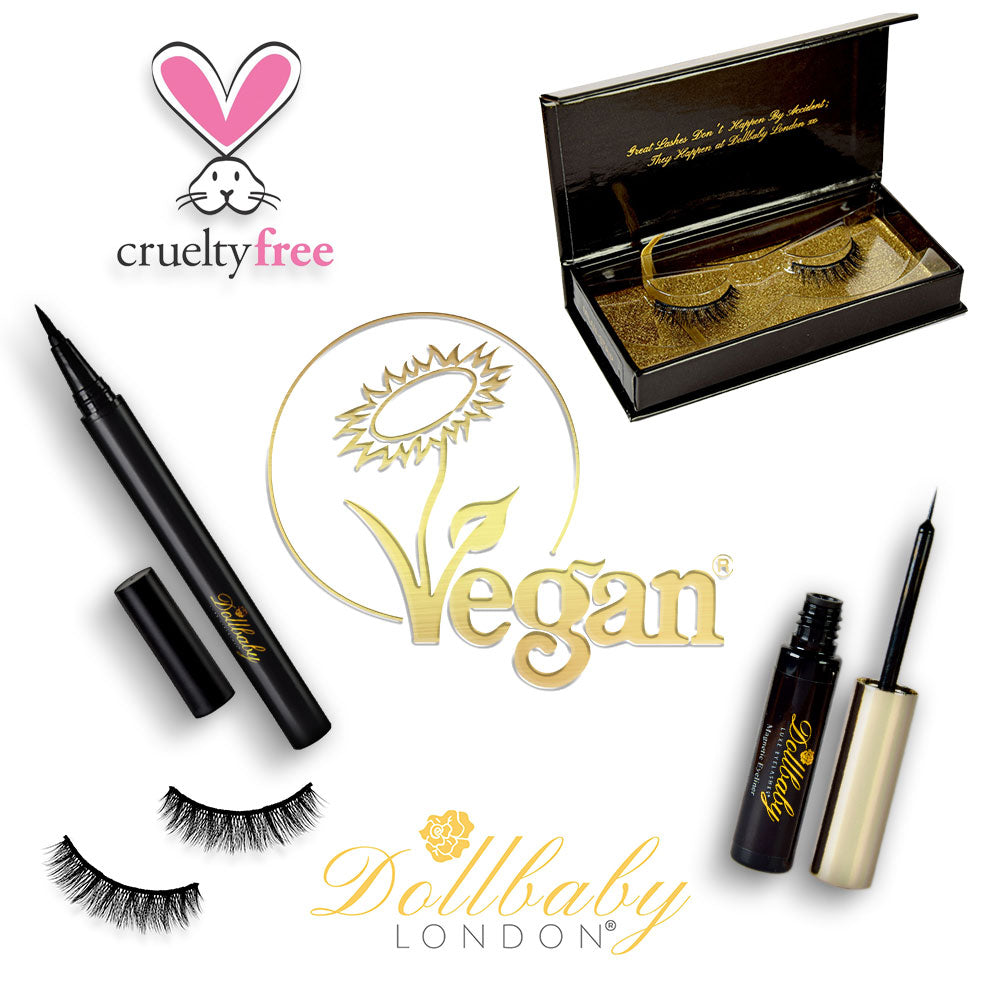 Eco-Friendly and Vegan Society
We pride ourselves on being an eco-friendly brand and are proud to be the only eyelash brand in the industry vetted and certified by the globally recognised organisation: The Vegan Society.​​
We are leading the eyelash industry by insisting that our products and ingredients are vetted by a globally recognised organisation.  ​
This enables us to offer our Vegan customers peace of mind by displaying the Vegan Society trademark logo.
All our packaging is 100% recyclable and lashes can be reused 30+ times maximising product life and reducing waste.
Wellness & Beauty
Regardless of your age, gender, culture or background, when you suffer hair loss, to include your natural eyelashes, you want a solution that's fuss-free, quick and simple to use. Whether you would like false eyelashes for aesthetic reasons, work, a special occasion, every day or as a barrier to protect your eyes from outside pollutants, Dollbaby London are here with the solution. We feel proud to help our ever-growing wellness community by offering the most natural looking lashes that will last all day.

The lashes in this category are made from ultra light fibres that mimic natural lashes.  They are a natural length with low density, making them very lightweight and comfortable to wear.  
Application is fast and easy using either our Magnetic Eyeliner or 'Dollbaby Duo' 2-in-1 Adhesive Eyeliner Pen. In just a few minutes you will have the most beautiful, feathery, natural looking lashes with a firm waterproof hold to last all day.