Dollbaby London Launches UK's First 2-in-1 Eyeliner & Eyelash Glue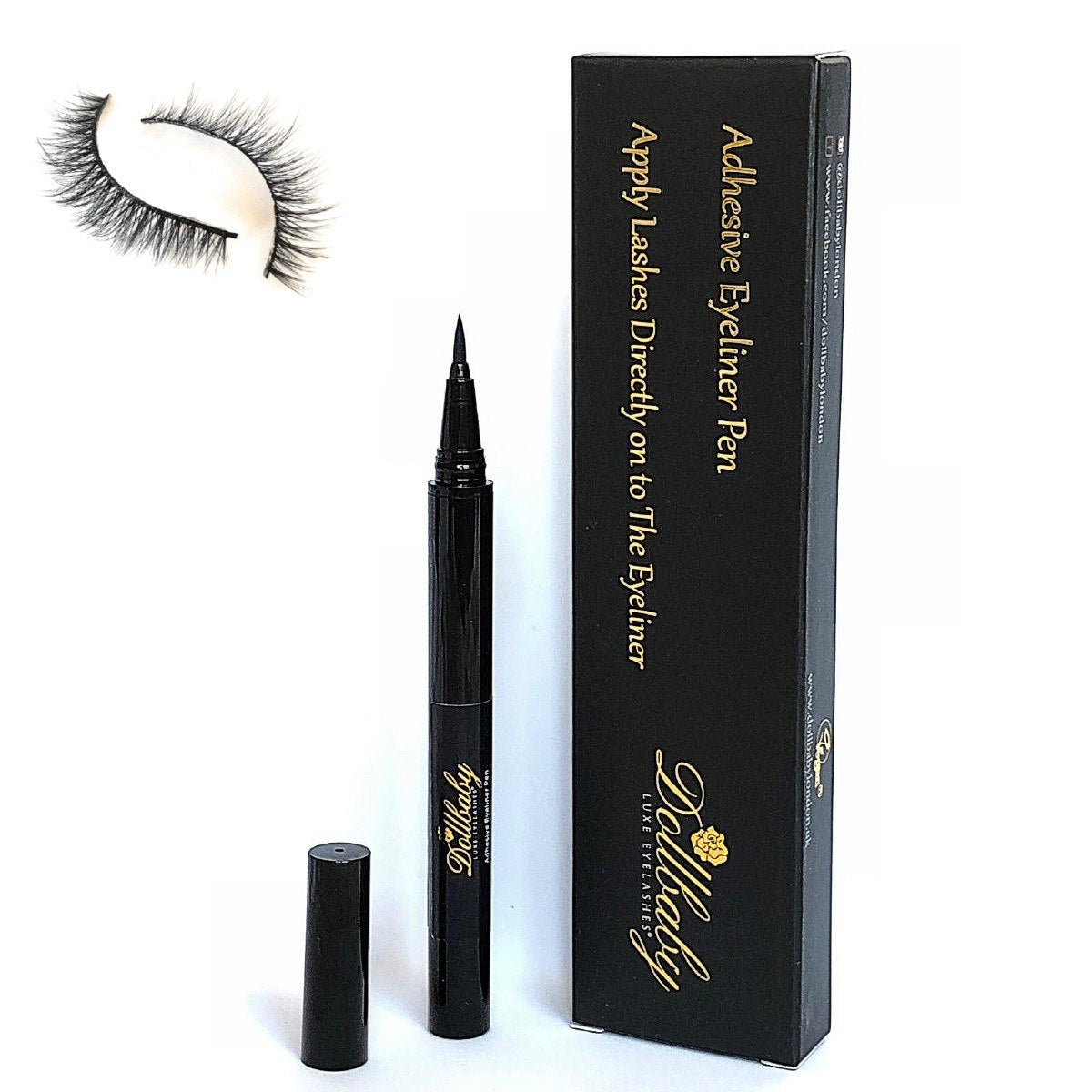 We have just unveiled our latest new and exciting product 'Dollbaby Duo Pen', the UK's first 2-in-1 Luxe Eyeliner and Eyelash Adhesive designed for busy dolls-on-the-go!  Our Dollbaby Duo Pen works with ANY non-magnetic strip lashes. 

Simply line the eye with two coats like a regular eyeliner, apply your lashes immediately on top of the liner (no drying time required) and go!

Line the eye with two coats of the Dollbaby Duo Pen

Lashes stick immediately to the eyeliner - no drying time required!
Unlike traditional eyelash glue, there's no fuss, mess or drying time. Luxurious, sleek and smooth, Dollbaby Duo Pen's ultra-fine tip is unlike anything else on the market.  Giving you the smudgeproof, waterproof lashes of a pro with ease.  All you need is your Dollbaby Duo Pen, non-magnetic lashes and you're ready to line lash & dash!
Dollbaby Duo Pen is fuss-free, fast and easy with a razor fine tip that ensures a precise controlled application.  Your lashes can be applied anytime, anyplace, anywhere. Drip-free, it's an upgrade from eyelash glue as it's applied on the eye-line and not the lashes, with no sticky mess. The Dollbaby Duo Pen is the 'Don't Leave Home Without It' essential you will want to keep in your handbag for
on-the-go application!


Now can apply your eyeliner and favourite lashes anywhere in one step; in the car (when parked!), at the office, outside the school gates, at the gym or a cocktail bar – basically anywhere you need to be!
Do you have limited time in the mornings?...  Running late for nights out? … Don't like a full face of makeup at the gym but still want some lashes on?.... You have two choices;  1) go without any lashes or 2) pop your lashes and Dollbaby Duo Pen in your handbag and head out the door, applying your lashes en-route!
Vegan and cruelty-free, the Dollbaby Duo Pen is available in 'Black' for those who love a lined eye look, or Clear' for a more natural every day look.
To remove: Simply peel lashes off gently and remove eyeliner with makeup remover.
Check out our Dollbaby Duo Pen here.  For any questions at all, don't hesitate to reach out to us on: info@dollbabylondon.uk
1 comment