Dollbaby London Wins Two Awards at the Lux Life Magazine Health Beauty & Wellness Awards 2020!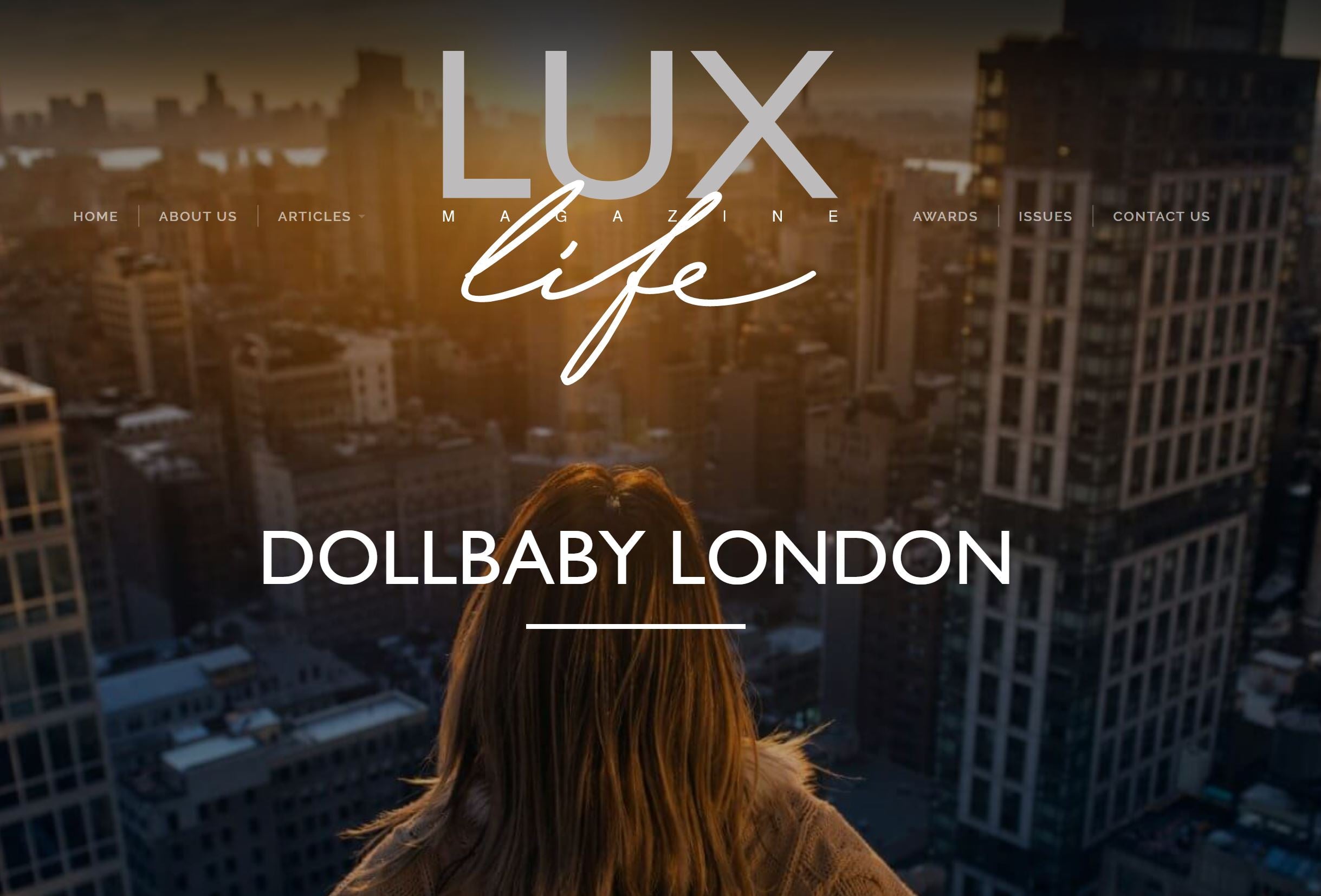 We have been announced as winners at this years Lux Life Magazine Health Beauty and Wellness Awards!  The two awards are for:  Most Innovative Eye Beauty Product Brand UK and Most Innovative Vegan Beauty Product (England): Magnetic Eyeliner & Lashes Kit.

 Once again, we had no idea we were in the running, so was absolutely thrilled to be contacted by Lux Life Magazine with the news we finalists!  Then the subsequent call telling us we had won not one, but TWO awards had us screeching with delight!

This year's winners' selection was made following extensive research and careful analysis from Lux Life magazine's judges.

Our CEO, Tyra Warn said: "We are deeply honoured to be crowned winners in two categories. We are constantly evolving to help develop and curate new products that not only provide instant glamourous results for our customers, but also provide solutions to some of life's beauty obstacles. It is wonderful that Dollbaby London has been recognised for our dedication to innovation, betterment and enhancing everyone's beauty regardless of age, with our affordable, luxurious, cruelty fee, Vegan eyelashes and products."  

Lux Life's Awards Executive said: "It has been a delight and honour to reach out to Dollbaby London and all the other winners of this year's programme. Congratulations to all of the individuals, and I hope Dollbaby London has a fantastic year ahead."

We are truly ecstatic and thank the researchers, judges and Award Executives at Lux Life from the bottom of our hearts!  This really means the world to us.