No Glue Lashes! Magnetic Eyeliner & Lashes Kit As Seen on ITV This Morning & Cosmopolitan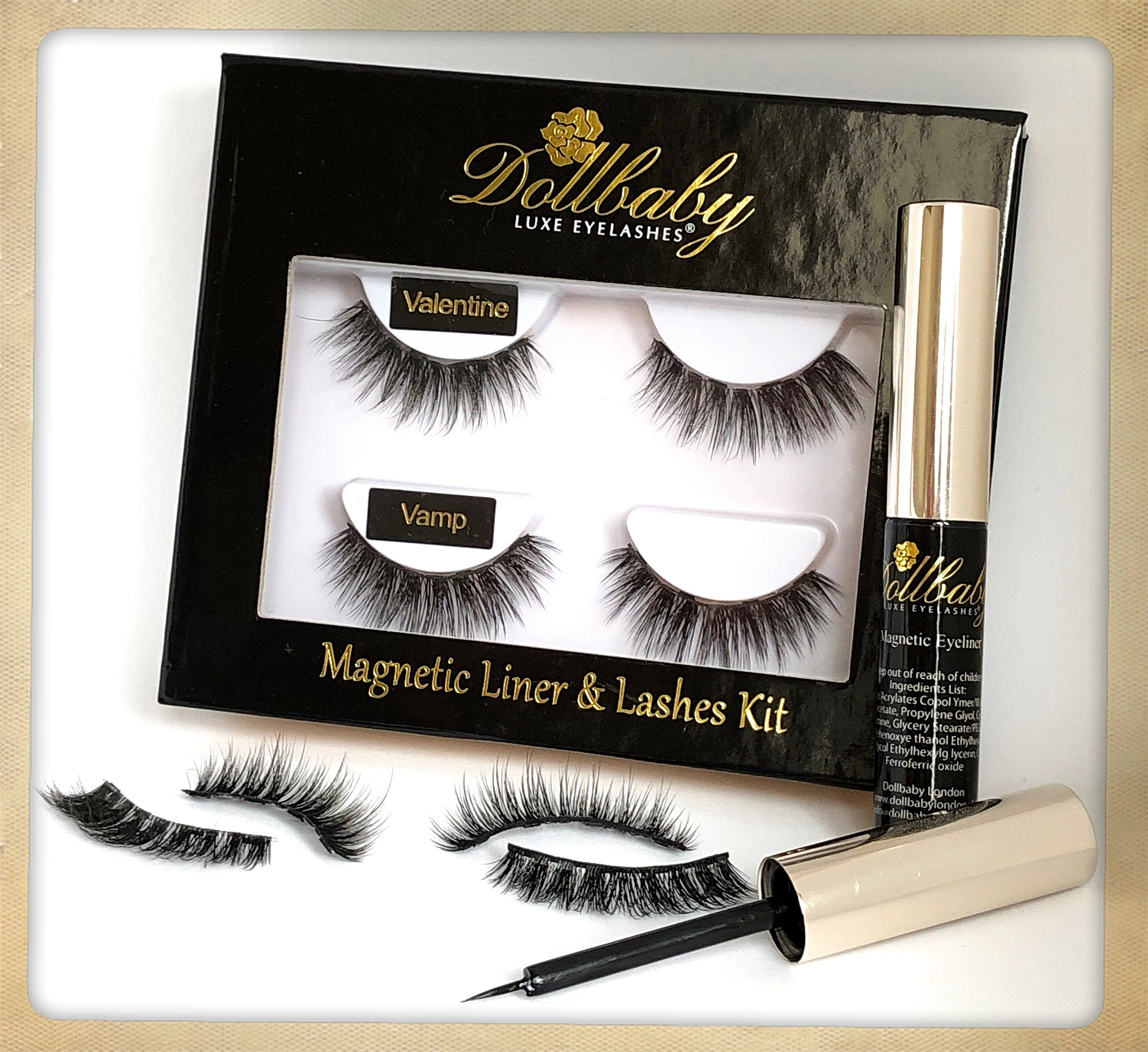 NO GLUE Fuss-Free Fast Fluffy Lashes!

Our Dollbaby London Magnetic Eyeliner and Lashes kit is revolutionising the beauty industry!  We designed this lash system for those who struggle to apply false lashes with glue!  As seen on ITV 'This Morning' and in Cosmopolitan, Glamour, and Celebrity Secrets as part of OK! Magazine. 
Application is a Snap!
Get the perfect eyelash application in a few minutes with a simple 'Line Lash & Dash'!  Our Magnetic Liner & Lashes system is glue-less, fast and fuss-free.

To use simply: 1) Line the eye 2) Allow to dry and repeat 3) Lashes softly click and magnetise to the eyeliner


Beauty Breakthrough
The secret WOW component is our magnetic eyeliner which is embedded with effective cosmetic grade magnetic particles that will keep your lashes in place all day!  Our eyeliner is also waterproof and smudge-proof so it's not going anywhere until YOU'RE ready to remove it!  Easy to remove with a face cleanser.
Secure Hold All Day Lashes
As long as you apply two coats of the magnetic eyeliner, you can be assured a strong hold to keep your lashes in place all day long!

Vegan, Cruelty-Free & Latex-Free
Vegan friendly, cruelty-free, latex-free and fuss-free! Includes two sets of faux-mink eyelashes to take you from desk to dancefloor!

Get 20% Off with code: BLOGMAG20 (limited time only)
Our Magnetic Liner & Lashes Kit in Action!


FAQ's, tips and tricks on our magnetic liner and lashes kit can be found here
If you have any questions please do not hesitate to contact us at: hello@dollbabylondon.uk
2 comments